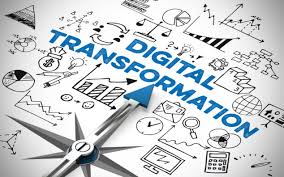 Digital Transformation
Strategy, not technology, drives digital transformation - according to research by MIT and Deloitte Digital.
About this course
Digital fluency doesn't demand mastery of the technologies. Instead, it requires the ability to articulate the value of digital technologies to the organization's future.
STARTS ON:
1-Oct-20
ENDS ON:
18-Nov-21
INSTITUTION:
SIE
ENROLLMENT OPENS ON:
1-Jul-20
ENROLLMENT CLOSES ON:
5-Nov-21
SUBJECT:
Business
LEVEL:

Executive

Graduate

LANGUAGE:
English
LENGTH:
5 weeks
EFFORT:

3 to 5 hours 
per week

PRICE:
NZ$600
Successfully completing this course and receiving a passing grade requires an overall average of 70% for all graded assessments.
If you are interested in this course being made available before 1 October 2020, please indicate your interest in an email to admin@sienz.org.
What you'll learn about
What Business Strategy is
What Digital Diffusion is
What Digital Transformation is
Digital Transformation business cases
Preparing and presenting a Digital Transformation Strategy.
Certification
You will receive an instructor-signed certificate with the institution's logo to verify your achievement to highlight the knowledge and skills you gain. Achievement for completing this course is equivalent to 5 New Zealand academic credits. 120 New Zealand credits are equivalent to one year's full-time study with, for example, 360 credits earning a 3 year Bachelor's degree and 180 credits earning a Master's degree.
Easily Shareable
Add the certificate to your CV or resume, or post it directly to your LinkedIn account.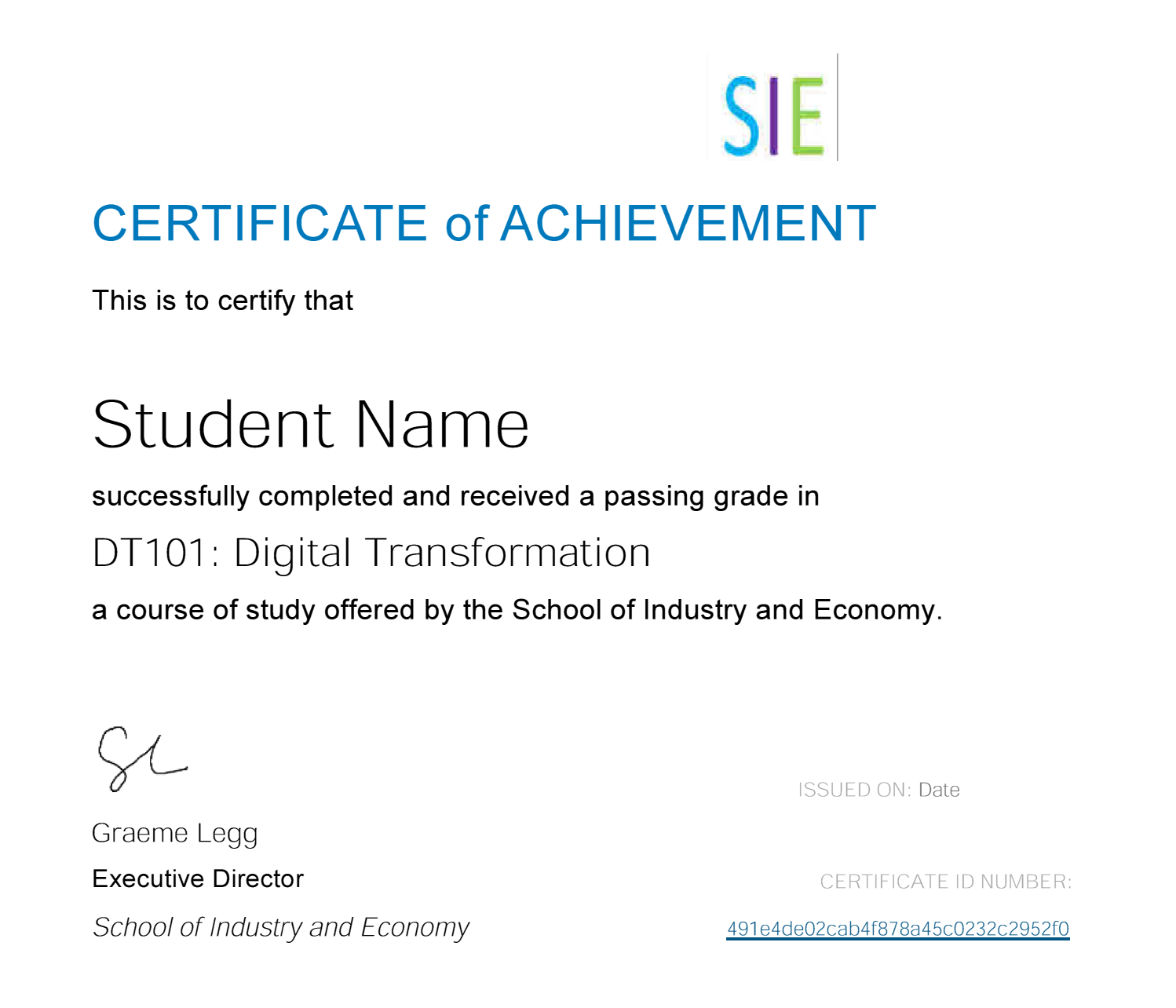 Successfully completing this course and receiving a passing grade requires an average of 70% overall assessments.
Meet the instructors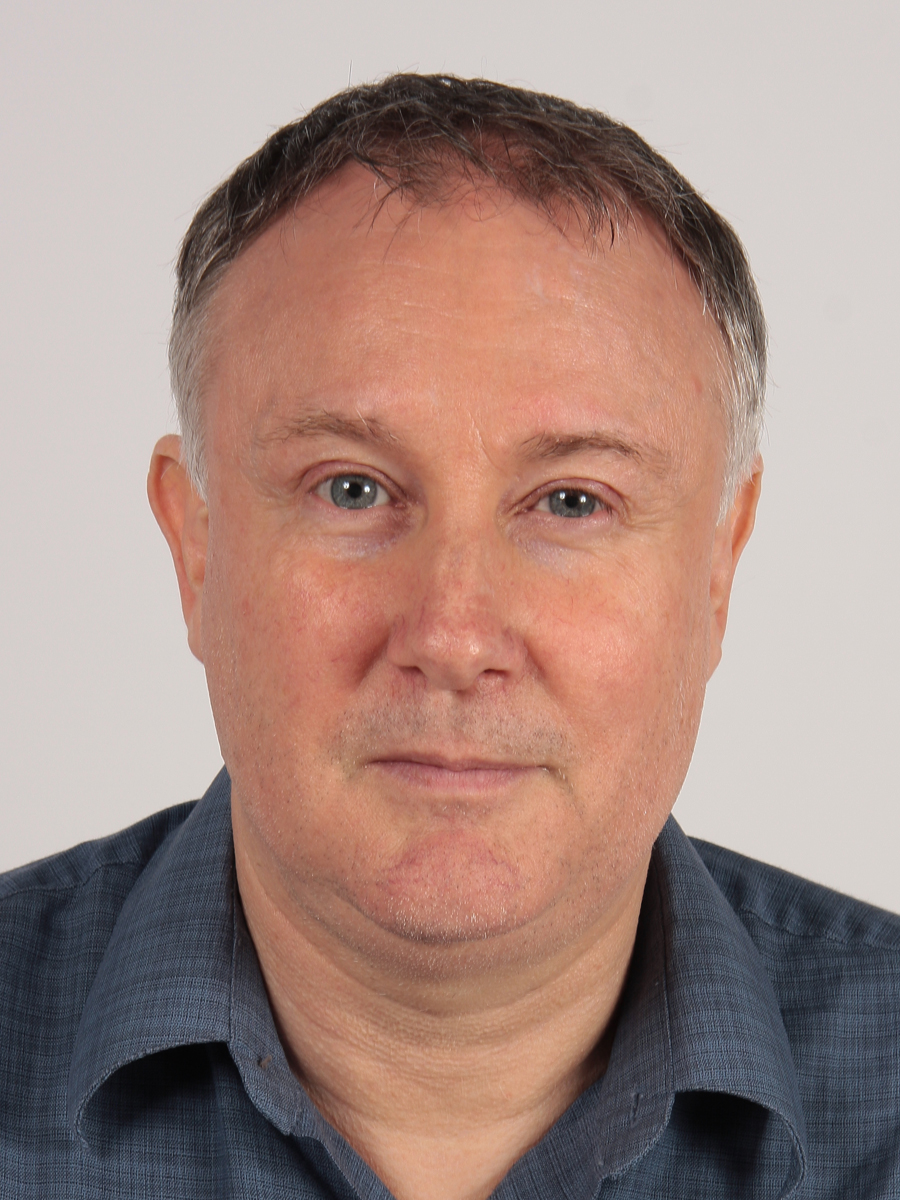 Graeme Legg
Further instructors might be added later.